Hello everyone
I recently set up a Raspberry Pi Zero W to store my RuuviTag sensor data into a InfluxDB database. I'm using Grafana to visualize that data.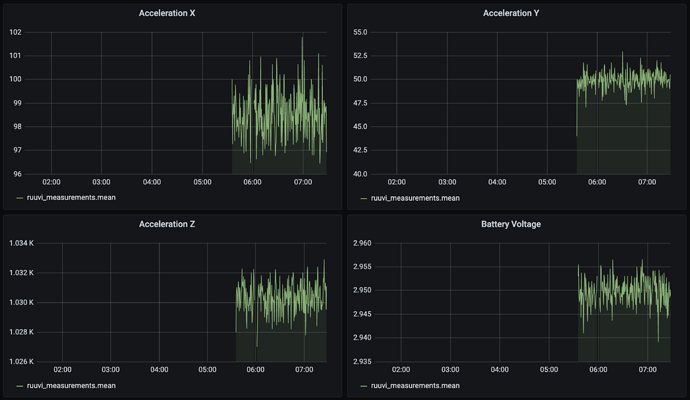 Unfortunately, I'm having troubles interpreting these graphs.
What is the unit used for measuring acceleration?
Why is the value for the Z acceleration above 1.000.000 while the values for the X and Y acceleration are below 100?
How do I know which axis is which on RuuviTag?
Why are the values for acceleration not zero if RuuviTag isn't moved?
When is the battery power considered low?
Thank you for your help.
Have a nice day.