Today, I noticed these huge differencies between phones' Bluetooth receivers.
In these tests, I ran Ruuvi FW in RAW mode (0dBm) and listened the broadcasts using Nordic Semiconductor's nRF Connect Android app.
Samsung Galaxy S5: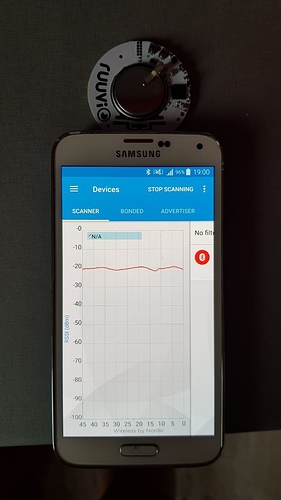 Samsung Galaxy S8 (RuuviTag positioned same way as with the S5):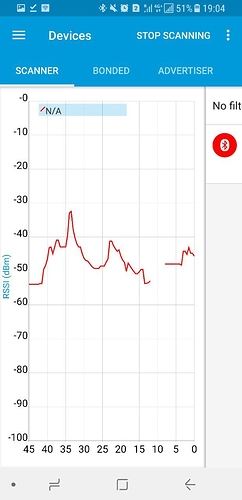 Would be interesting to see what kind of RSSI readings your phone is getting.