Now that I've been building a simple solution (blog post coming later) to collect and store RuugiTag sensor data into cloud, I've been noticing somewhat weird anomaly with sensor data: Quite often, the temperature and humidity values have a spike around 5:20 (see attached image). Anyone else getting similar behaviour?


Despite the background scanning, I'm not getting any results from the same time, but from there can also see the sudden temperature drop after first readings: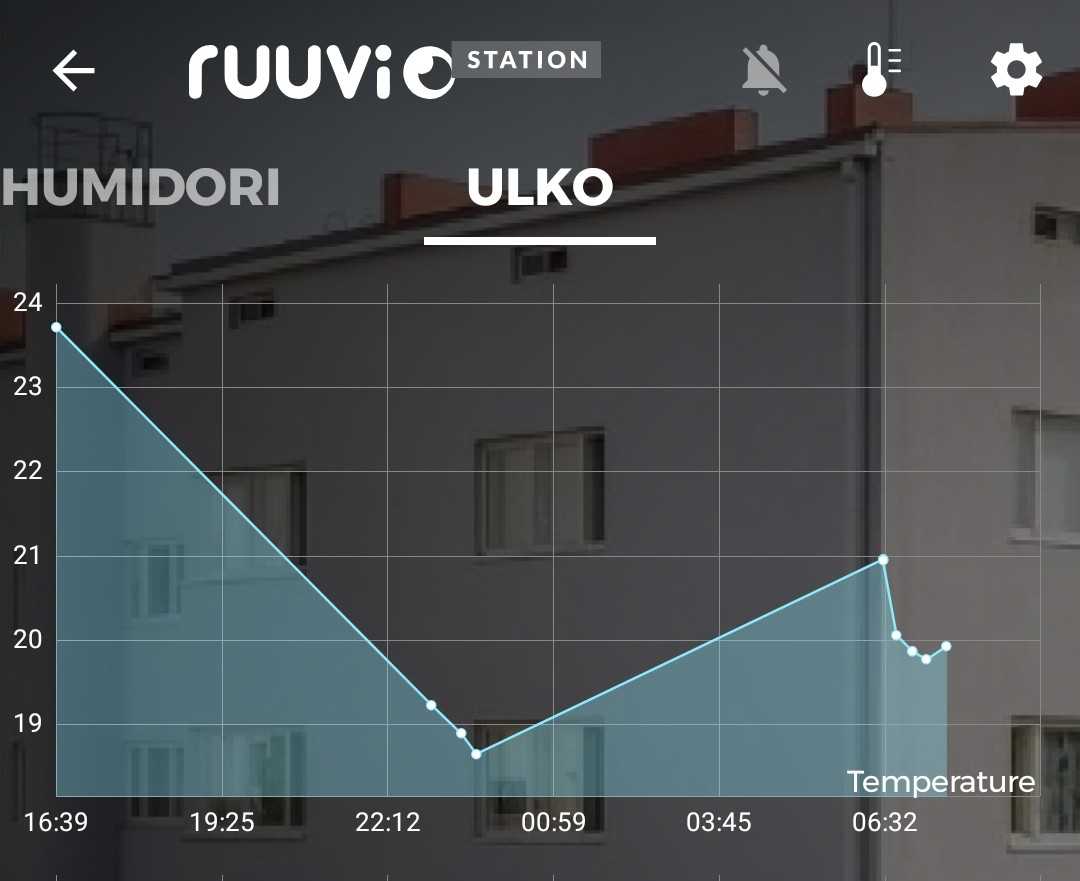 Tag is placed outside the house and data is being collected using Rasperry Pi with node-ruuvitag script. There are no scheduled activities in Rasperry Pi, other than restarting the WLAN connection if it drops out.
Also, worth to add: I have three other RuuviTags (all placed inside, though), and I can't see any value spikes from those. So, I wonder what happens around my house at mornings?
Any ideas?